Renovating to sell: What you can get for $10K, $20K and $50K
Posted on

September 7, 2018
Reon Paterson, General Manager of Smith & Sons, based in Takapuna, Auckland, talks to Kim Ace from One Roof about the costs of renovating in New Zealand.
The shift into a buyer's market poses challenges in many parts of the country poses challenges for homeowners looking to sell. But there are options for those who have the ability – and budget – to make their house stand out to buyers and attract attention.
The latest housing market figures all show that demand for well-presented properties has remained consistently high, even as other segments of the market lag behind in sales growth.
Even if you only have a small amount to invest, relatively simple changes can make a big difference to your property's appearance and desirability.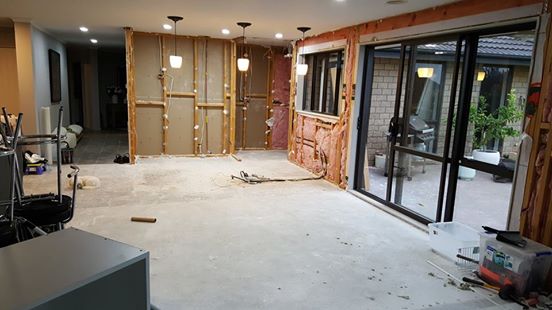 So how much should you spend? That will depend on, of course, your budget, how big the project is, and whether you want to pay for professionals or do most of the work yourself. If resale value is a key consideration, homeowners will probably want to focus on a few specific options.
OneRoof.co.nz asked the experts how much can be achieved at the following price points: $10,000, $20,000 and $50,000.
Obviously, it's not one-size-fits-all. The cost and caveats for a large house in Auckland's Herne Bay will be very different than for a two-bedroom unit in Invercargill. Prices also vary widely depending on materials and on whether you do the work yourself or hire someone else to do it. So consider these suggestions as guides, rather than definitive prescriptions.
WHAT YOU CAN DO WITH $10,000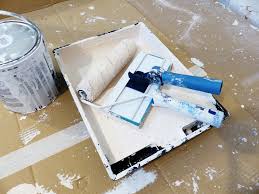 The main message from the experts for those planning a renovation with this sized budget is "be prepared to do most, if not all, of the work yourself".
The majority of your budget should be used on materials, think paint, fixtures, lighting, landscaping.
A logical place to start for many will be the kitchen. While $10,000 might be unrealistic for a complete refit, there's still plenty that can be done in that price bracket to bring new life to a tired-looking kitchen space.
Reon Paterson, general manager of Smith and Sons Renovations and Extensions, in Auckland's Takapuna, says some fairly simple improvements to surface space can make a huge difference.
"If you're creative, it's not actually too hard to transform a tired kitchen. Change some light fittings, put in different handles or install new benchtop. By creating an overhang on the benchtop and putting stools underneath, you can give your home a breakfast bar."
Another area worth tackling in the $10,000 bracket is refreshing walls and ceilings with a fresh coat of paint. Again, with a limited budget, you'll have to put in the elbow grease yourself.
Jeremy Gray, from renovation website Builderscrack, says the best approach to painting, when thinking of resale value, is to keep it neutral so that any prospective new owners can imagine their own style in the rooms.
"You want it to appeal to a wide market so it's less about focusing on just what you like and more about making sure the quality is good, presentable without any obvious flaws."
But, a modicum of personality is fine, and will enhance a standout feature or help to keep the property at the forefront of buyers' minds.
"It can be helpful to add a bit of flair, something to inspire, because if it's all neutral, it risks being forgotten. A new splashback or one coloured 'feature wall' is a way to show potential and perhaps excite a buyer – just be careful not to overdo it."
Exteriors can also be addressed in this price bracket – although the focus should be on fixing cracked concrete or pathways, repairing patchy lawns, tidying up overgrown hedging and installing some new planting.
Paterson says: "Get yourself some landscaping materials, a water blaster and hire a skip. You can transform an exterior with powerful results in the space of weekend if you have some willing friends to help out."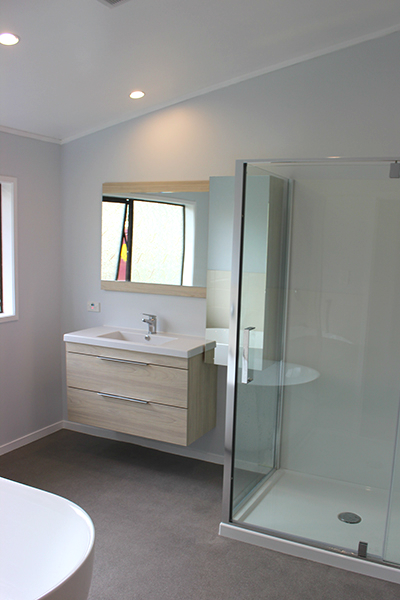 WHAT YOU CAN DO WITH $20,000
Gray says most buyers expect to have a functioning, modern kitchen as standard – especially when they are in the $1 million-plus bracket.
"The kitchen is really the most used area of the house when you think of it, so buyers will often focus on this part first. To keep buyer
attention you want both areas to look modern and functional."
A budget of $20,000 will in many cases cover the cost of a mid-level kitchen renovation – but beware that grand designs or major changes in layout that require an overhaul of your plumbing will push up costs and may require planning consent. At this price point, renovators should focus on replacing cabinetry and fittings.
Paterson says that a $20,000 budget can easily cover the cost of transforming a tired bathroom into something more in line with buyer expectations.
"That much could fund a decent small to medium size bathroom renovation – a fresh shower unit and bath, modern wall hung vanity, stylish new cabinets and toilet."
He adds: "With the bathroom you usually don't need consent, as long as you're putting things where they were before."
A $20,000 budget can also yield good results when it comes to a home's exterior, funding the cost of painting and repairing weatherboards, fixing a medium sized roof or adding to the indoor/outdoor flow with a nice new deck.
Speaking of exterior work how are your doors and windows? Installing bifold/French doors can add a whole new dimension to a room opening up the space to let in more light and creating that all important indoor/outdoor flow between the interior and exterior living spaces.
Draughty or rattling windows can make a house feel cold and rob any heating gains provided by a new fireplace, insulation or HRV system. Making sure your property feels dry and cosy is a big must, says Gray.
"The idea would be to remove wood and single glazed windows and replace them with well-sealed double glazed ones. For most of these jobs though you will have to replace the original joinery," he says.
The benefits though, he says, are many.
"First off, it's better insulation, keeping the house a more constant temperature. It's also less costly to heat and quieter, letting in significantly less noise than single glazed windows."
WHAT YOU CAN DO WITH $50,000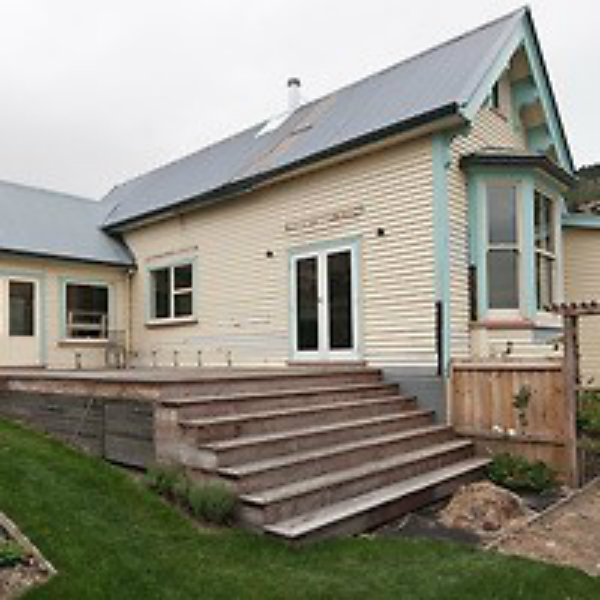 At this level, a homeowner can tackle bigger jobs and be more ambitious in their designs but Paterson urges renovators to exercise restraint and think about what areas will add value to the property and make an impact on potential buyers.
Any serious level repairs or upgrades to a property will most likely require a professional building team, project manager and detailed planning and consent, and homeowners should factor in these costs – plus extra if problems arise and there are variations.
"It doesn't take too much before the council gets involved and you need to get some consent," Paterson says. "In Auckland, you can easily spend $15,000 before you've even started.
"Every now and then you'll find people biting off more than they can chew. It really pays to hire an expert who can go through your plans and give you a realistic view of what can be achieved."
Re-piling or recladding an entire home may seem like a major commitment, but the truth is regardless of how pretty or inviting a home may look, nothing will take down both price and buyer interest more than if your property has serious issues.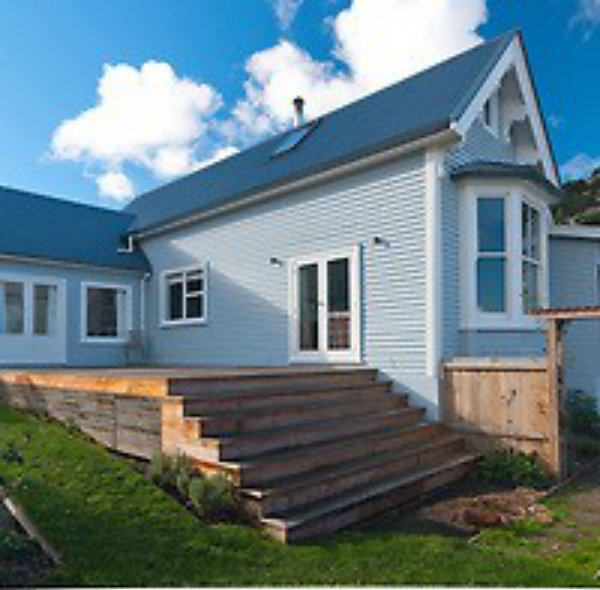 "As unglamorous as it seems, making sure your place is solid, stable and weathertight should be your priority, unless you want to be selling it for a steal," says Gray.
Adding an extra bedroom may sound good, but there are many issues to consider before undertaking a job of that magnitude.
"Adding a room depends on market demand in the area, the house footprint and section, not to mention recession planes and council regulations. If all of these are OK, taking a property from two to three rooms may be profitable in an upcoming area, or, three to four if it's a family-based market," Gray says.
Paterson says due diligence is everything when it comes to securing a property with future profit potential. If a property has good bones there are plenty of improvements that can be made to take it to the next level of the market.
"It's the old rule – find something a bit run down but in a good area and improve it. You can picture the type of house – garden a bit overgrown, dark interiors, mouldy old curtains and carpet. You get in there rip out all the old surface stuff, add new fixtures, sort any maintenance issues, get out in the garden with some new plants and fencing and just transform the place."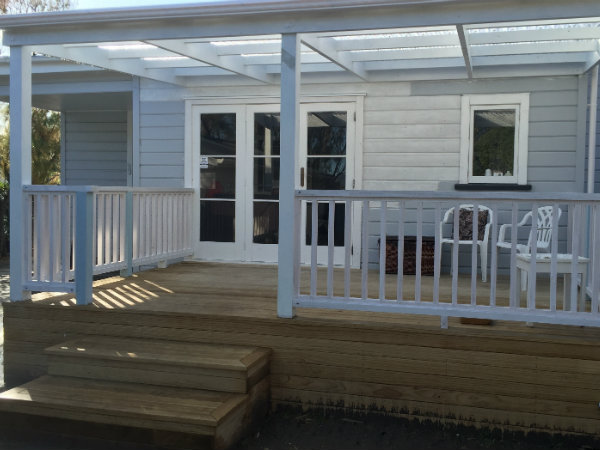 Gray agrees: "Do your homework. Talk to real estate agents and genuine buyers in your area if possible. Significant time should be invested in understanding where the street or suburb is trending in popularity/demand. Watch real estate listings and visit open homes to understand what's on offer. What are buyers in that area looking for?"
And are there any mistakes? Work that is just not worth the effort in terms of making money with renovations? Both experts agree some things may look like gold but end up costing instead.
"I wouldn't put in a swimming pool," says Paterson. "Not if you're purely looking to make money. If you want it for your kids or as a lifestyle choice, sure, but they cost so much money and usually don't really add enough value to give you bang for your buck from a seller's point of view."
And Gray warns against going all out with top-of-the-line fixtures and design features that may backfire when bringing the property to market.
"Over capitalisation, where you spend more on renovating than you make in the sale, can be avoided with careful planning and research and an understanding of your market.
"Savvy renovation is making super sure that you don't overcapitalise. Sometimes it's better to do a bit less and create a home that appeals to the property's core market. If I could encourage renovators to do anything, it would be that, focus on what the market wants."
To find out more about what you can achieve on your budget, get in contact with your local Smith & Sons office, simply send us
an enquiry
and we will be back in touch!