Tips and Ideas for Your Bathroom Renovation.
Posted on

October 14, 2021
Bathrooms continue to be one of the most popular renovations we undertake. Along with the kitchen, bathroom renovations provide a good return on investment as these two rooms do a lot of the heavy lifting come sale time. But it's not just a long-term financial concern that has homeowners renovating their bathrooms. These small spaces cop a lot of everyday wear and tear as well as constant exposure to moisture. Mould build up, cracked or lifting tiles, water damaged cabinetry, or just a bathroom that's seen better days can spur homeowners to seek an update. Re-sale value aside, getting on top of water damage early on and keeping your bathroom clean and safe also has financial benefits in the long run.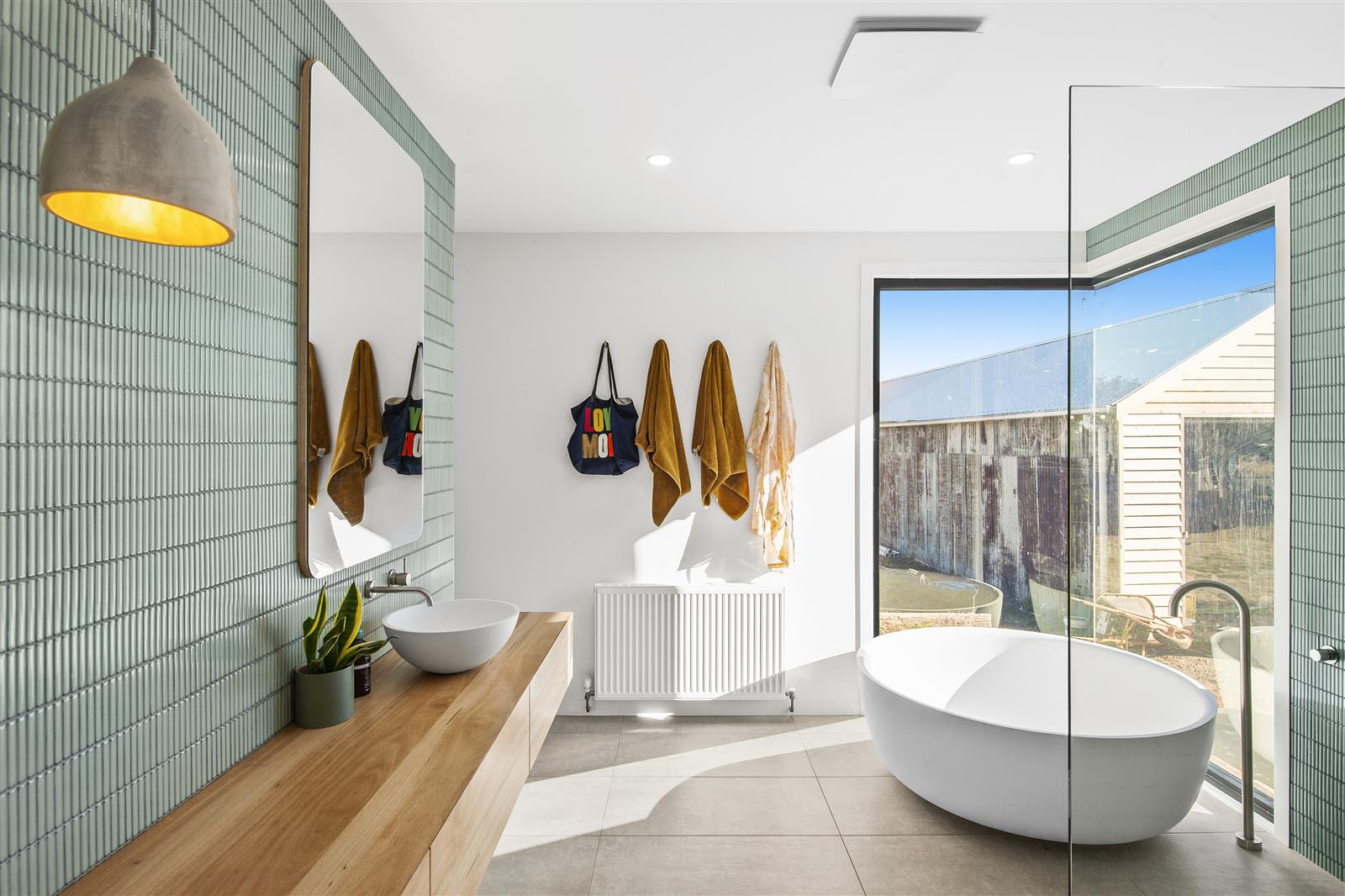 A bathroom renovation provides lifestyle returns that can be reaped every day. Beautiful, well-planned bathrooms can offer comfort and relaxation during the times when we might be rushing to get ready in the morning or get the kids bathed before bed. By putting some thought into what type of space your family requires you can optimise the functionality to suit your lifestyle. A family bathroom including a toilet; a separate powder room closer to the living area; a bathroom with a double vanity for the teenagers to share (sans bath); a spa-like ensuite haven—it's up to you.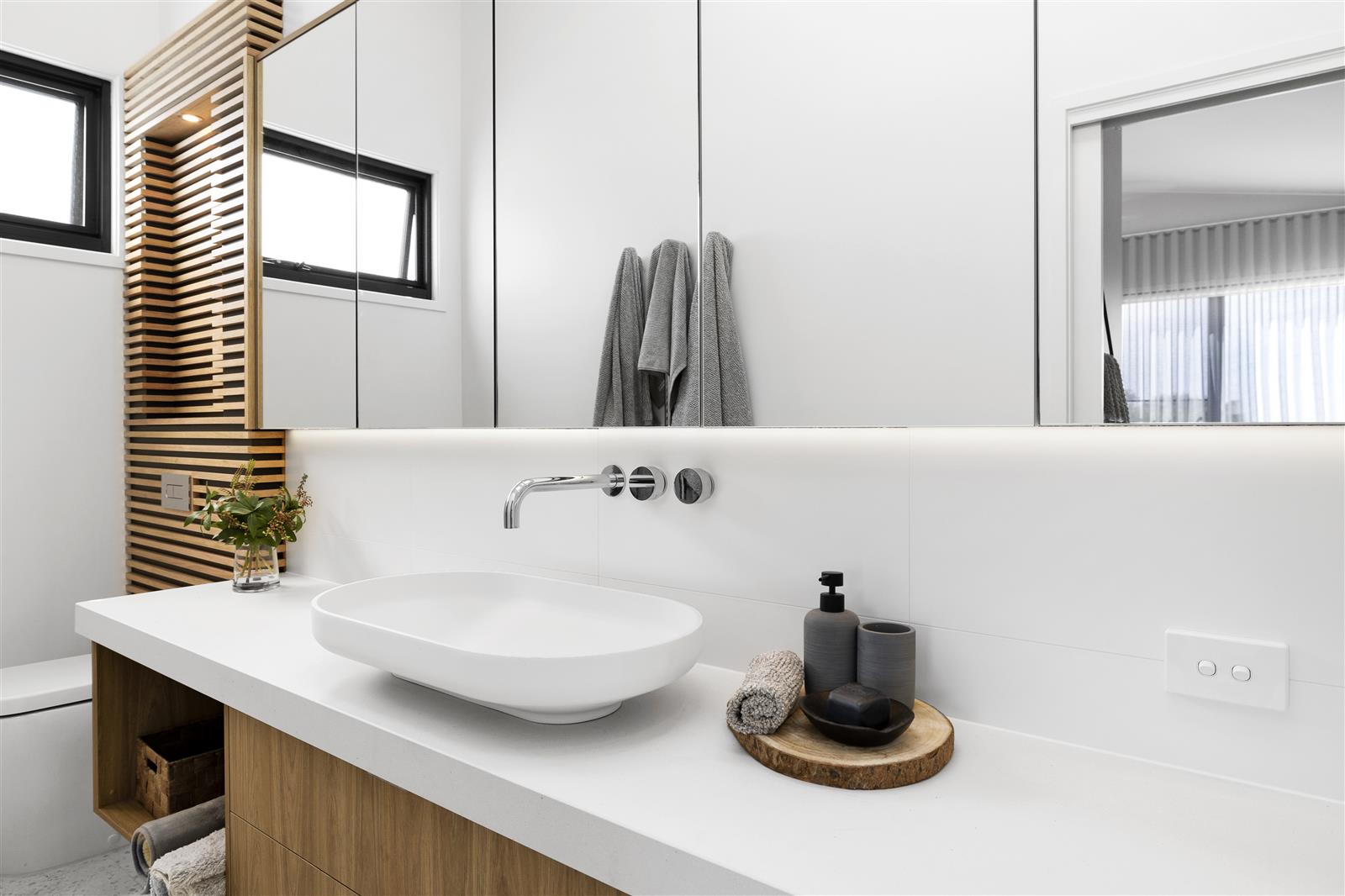 Once you have the practical decisions made you get to bring it to life with your own personal style. As renovators, our job is to bring your dreams to life. Whatever your style, plan, budget, it's our job to work with you to achieve the best possible outcome.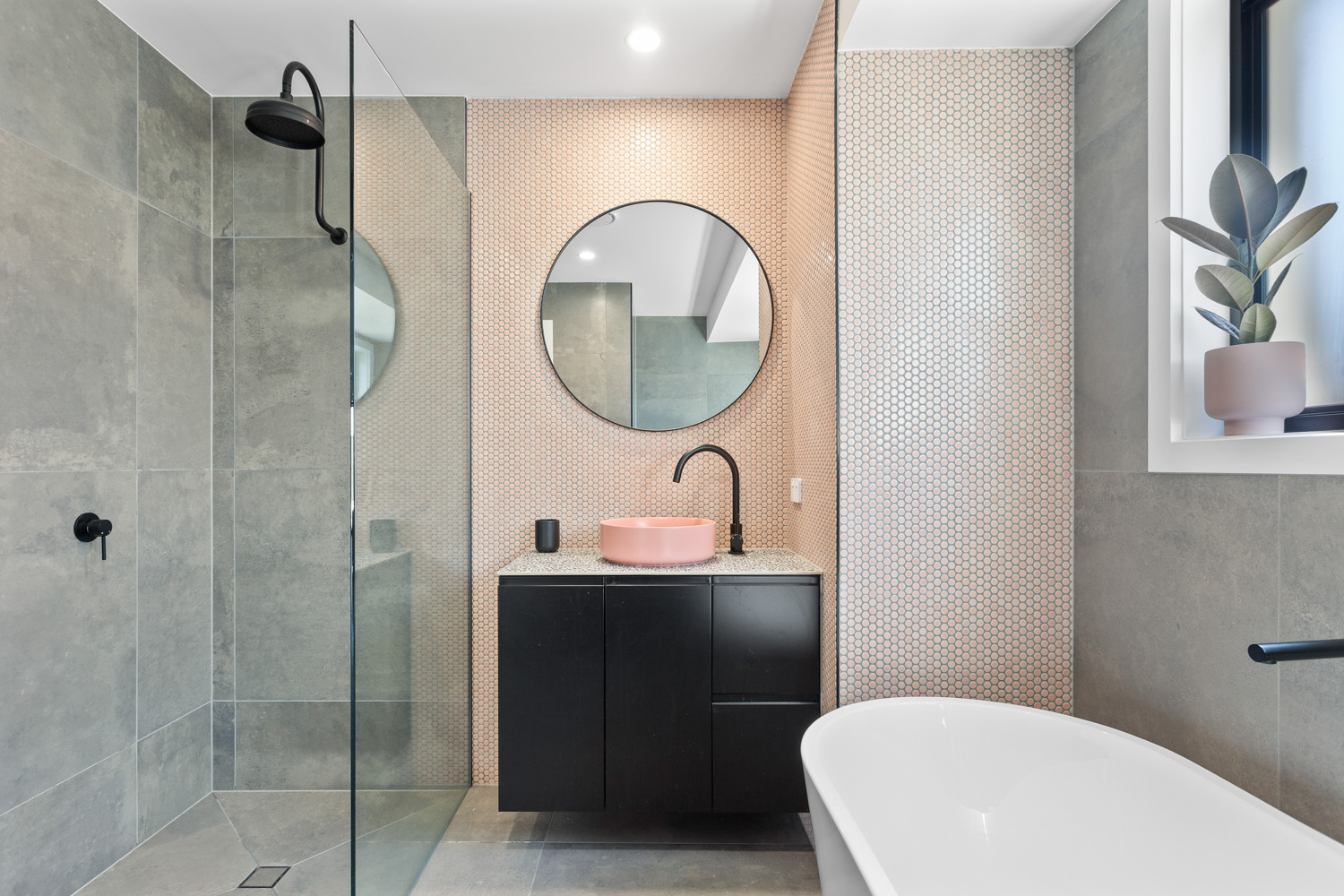 Here are some tips and ideas which can help your budget and ensure that your renovated bathroom is as functional as it is beautiful:
Following current trends will produce stunning results; just make sure that your bathroom design will stand the test of time and won't polarise buyers.
Planning a renovation which keeps existing plumbing in place rather than relocating it can save significant money.
Splash out on a statement tile as a feature but use less expensive tiling for the rest of the room.
Floor-to-ceiling tiling or panelling creates instant luxury.
Storage, storage, storage. Face height storage is a must and there are so many beautiful options available that you'll be spoiled for choice. Choose a vanity with spacious drawers and/or cupboards that have enough capacity for all the family's essentials (and luxuries).
Keep the wet areas in the same zone. You don't want to walk through the post-bedtime-bath mess to get to the toilet. Have the bath and shower furthest from the door.
A narrow bathroom can benefit from a wet room (enclosing both the bath and shower behind a screen).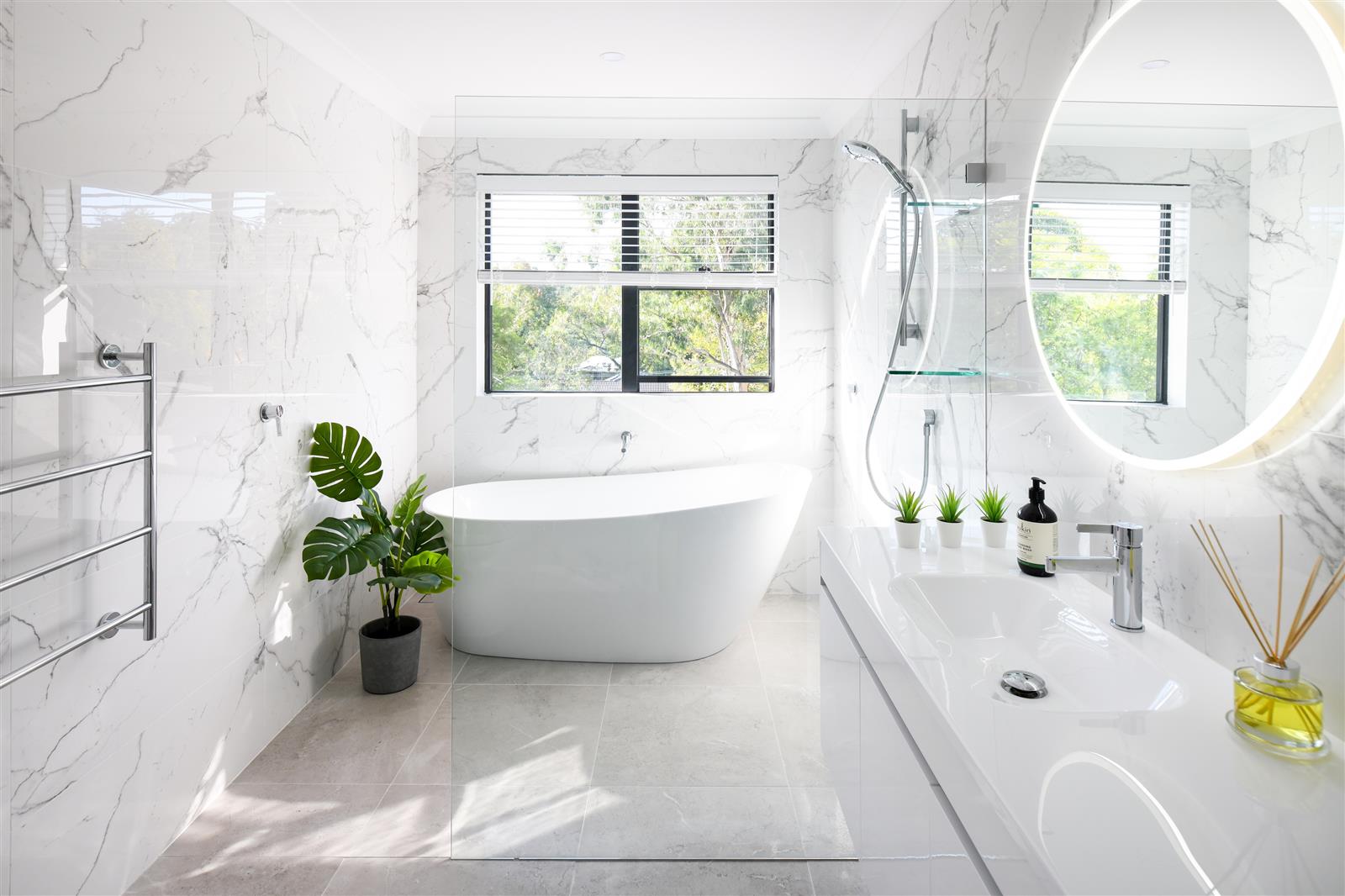 Hide the toilet from view. Locating the toilet behind a nib wall or placing it on the same wall as the door means that it's not the first thing you see as you enter.
A neutral palette can be glammed up with textured tiles or mosaics and styled with coloured towels and décor items. This maintains the flexibility and longevity of your bathroom.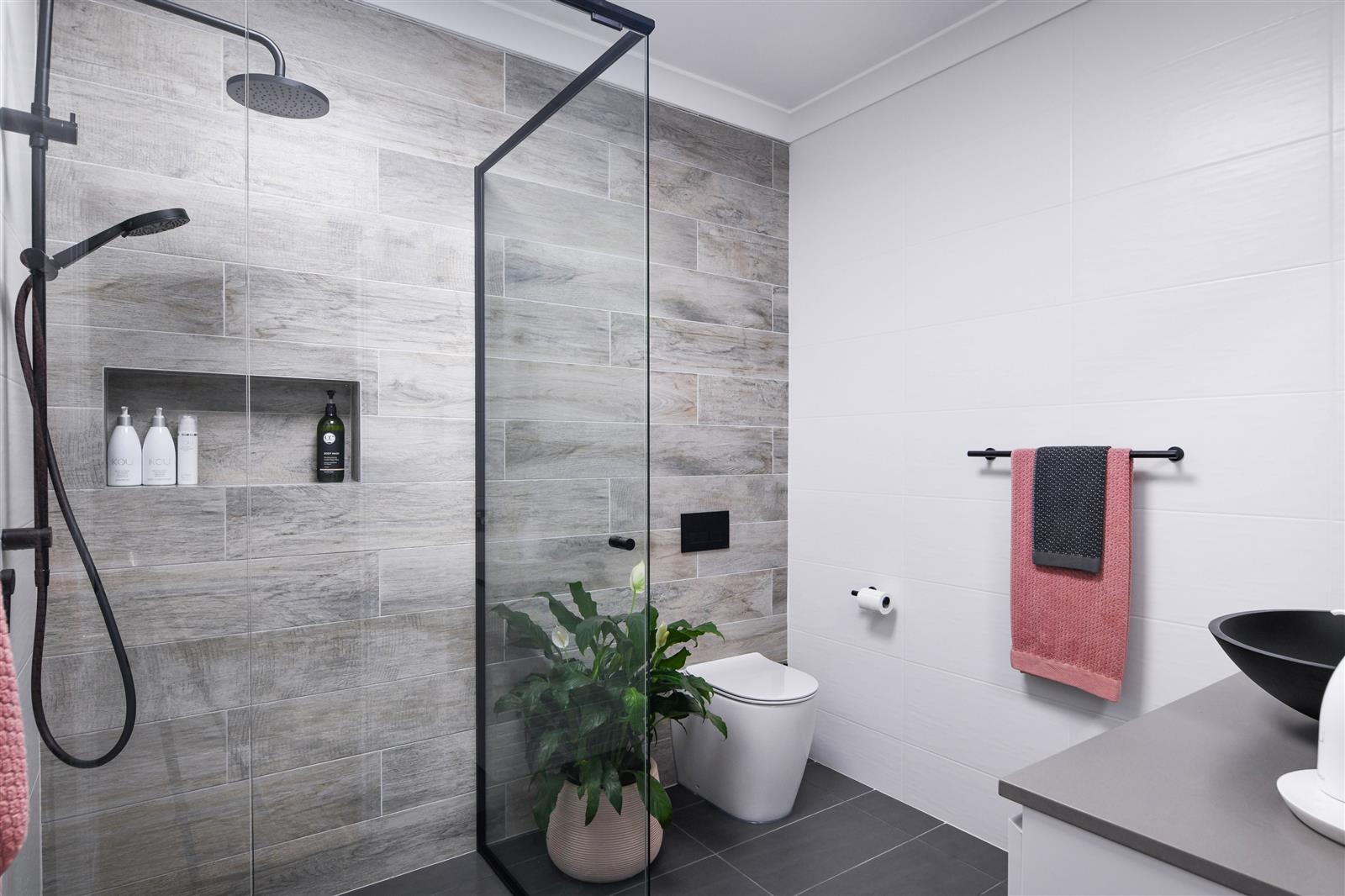 Be consistent with the metal you select for fixtures and fittings—taps, towel rails, toilet roll holders, shower frame, waste covers. Aim for a cohesive look.
A single statement piece can be enough to create the desired wow factor without destroying the budget. Think backlit mirror, timber vanity, elegant pendant light.
Test out your toilet and bath in-store before you buy. Check the toilet seat is comfortable and the right height; make sure that you can recline comfortably in the bath, or reach all the way in to bath the kids without straining your back.
Consider light and ventilation. A high window that can be opened but doesn't eat into the floorplan, a picture window looking out to a private green space, a skylight. Put some thought into your options.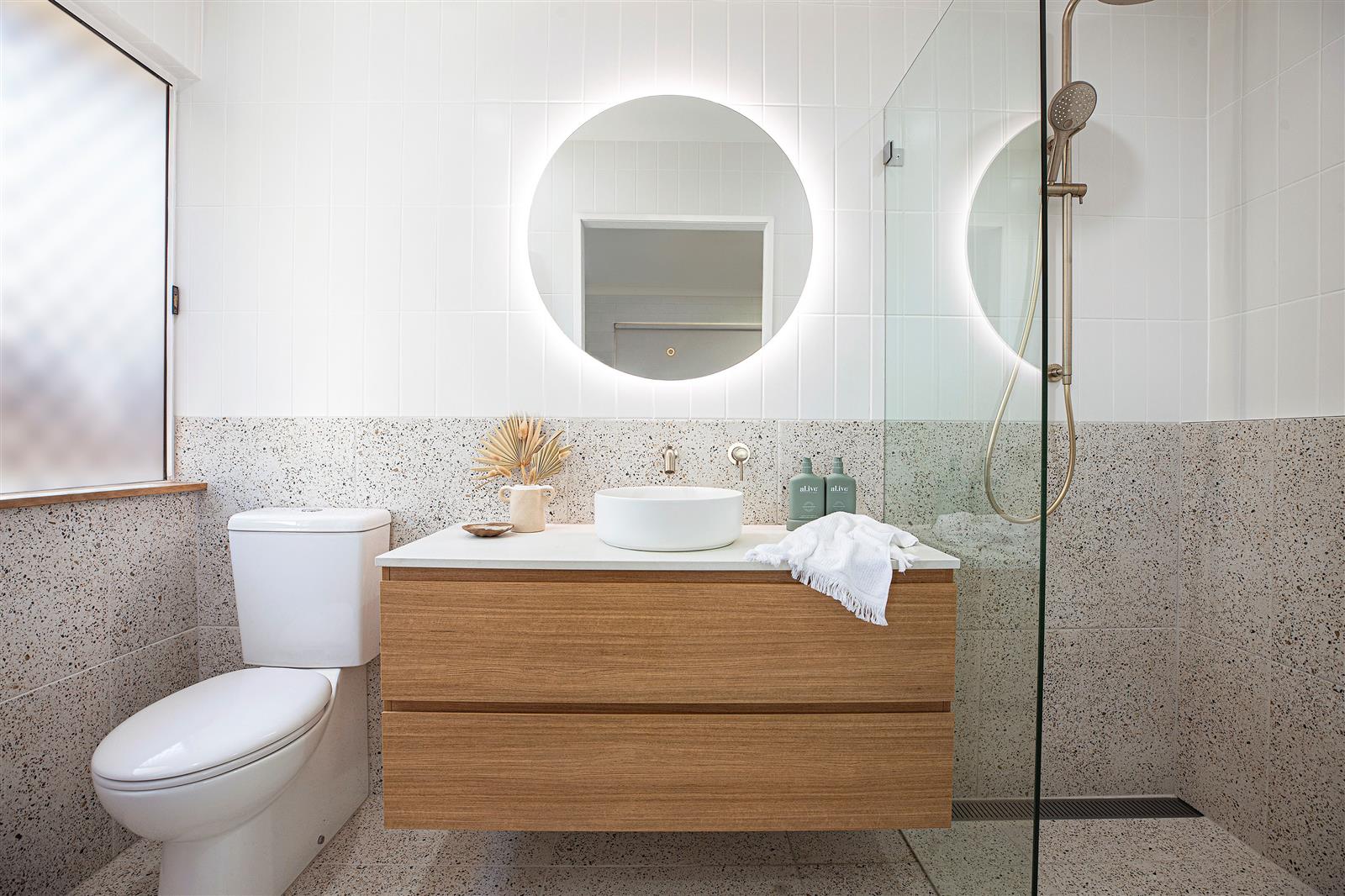 As well as natural light, make sure that your lighting won't cast shadows across your face when standing in front of the mirror. Light the whole room but pay particular attention to lighting the vanity area.
Style with indoor plants to bring life and freshness to the room. Select plants that will appreciate the humidity and will thrive in the light you have available.