The Floorplan is the Key to Livability
I just love looking at floorplans. Don't get me wrong, I also love snooping at beautiful interiors for inspiration and just for fun, but it's a well-designed floorplan that really makes a home impressive. Whether I'm browsing a glossy mag, a lottery prize home or reaslestate.com (often at homes I couldn't afford in a bazillion years) I look for the floorplan. I don't care how stunning the décor is, if the floorplan is flawed so is the home's livability.
So many builders don't seem to have taken the time to think about how people live and what the day-to-day use of the home actually looks like. Will guests appreciate using a powder room that's adjacent to the dining area in the middle of dinner? Do you need to trek through the house—wrapped in a towel—to get to the laundry and back? Do the kids have a place to be kids where their stuff isn't constantly underfoot? How much natural light reaches the centre of the home? Does the floorplan encourage guests to move through to the living spaces? How accessible is the outdoors, and have you maximised the views to the garden?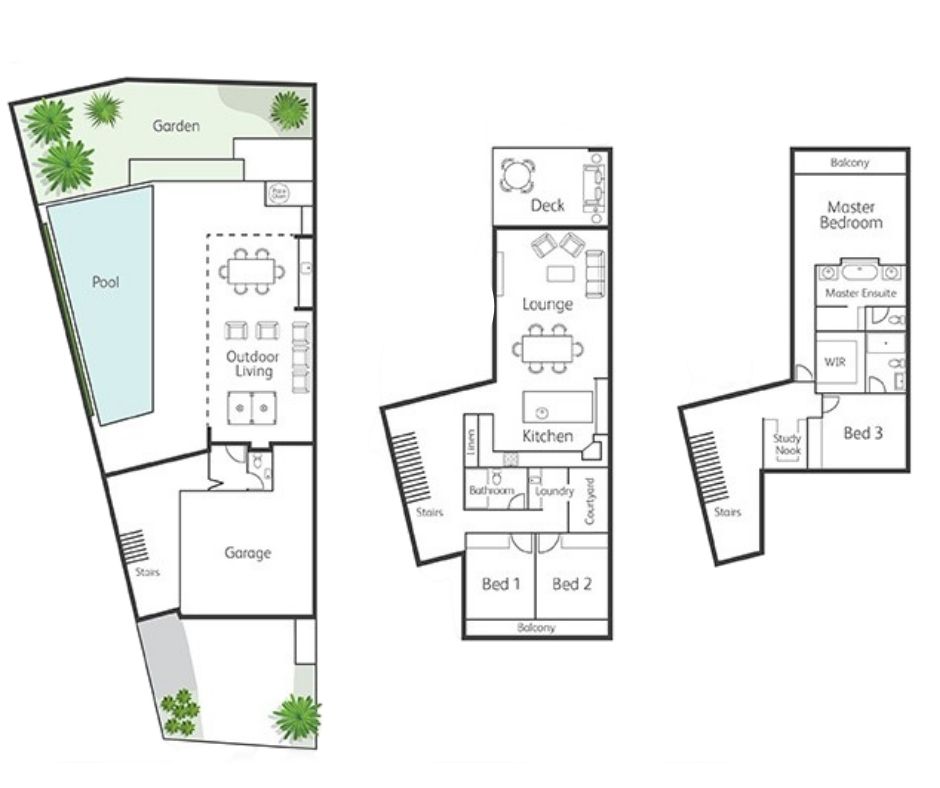 Mater Hospital prize home 2020 – too many stairs for me
The planning stage of a renovation or new build is the time to really consider how your family lives and what inclusions will allow you to spend time in your home exactly the way you want to. Big entertainers may need open-plan spaces in which to host and a butler's pantry to hide the dishes in. A house full of teenagers need space where they can do what teenagers do in relative privacy. If movie nights are your thing, put some time into crafting the perfect media room where the built-in speakers won't impact the rest of the house. Make sure that living spaces flow to an inviting outdoor area full of greenery. Home offices need natural light and peace and quiet but you may want to be able to keep an eye on what the kids are doing in their study space.
It's a lot, but it's immensely exciting to think that you can create a home that's perfect for your family. Keep in mind that your needs will change over time so consider how spaces may be adapted in the future. Not all of us have the imagination to see what could be, especially when planning to renovate an existing floorplan. Smith & Sons has the experience and expertise to make your dreams a reality and to provide ideas and suggestions that you hadn't dreamed were possible.